SLOPS, SLUDGE DISPOSAL (BLIGE WATER DISPOSAL)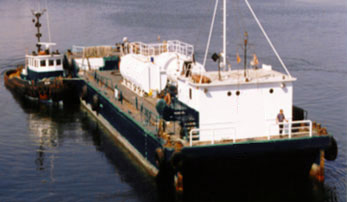 Panama Ship Services is fully equipped to remove the slop, sludge disposal (bilge water diposal).
Slops – ballast water and tank washing residues (5% of petroleum products freighted, including water)
Sludge – Fuel residues from engine room (1%-2% of bunker consumption)
Bilge Water- Mixture of oil and water accumulated at the bottom of the vessel
Panama Ship Service will remove the oil, transport the oil for safe disposal and recycle the slop oil into usable products such as electricity production and cement kiln. The customer will then be issued with a safe disposal certificate with the total amount discharged.